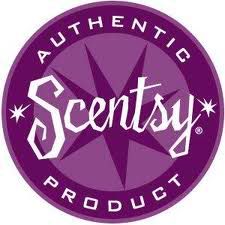 Do you like the smell of candles but don't like having an open flame in your house? Or perhaps you are afraid of falling asleep with a lit candle and burning down your house?
Scentsy's Wickless Candle Warmers are a great solution. It's an electric warmer that heats up and melts the scented wax in it's little bowl. The smell permeates the room and when you turn it off, the wax hardens up and is ready for the next use.
I gave it to my mother to try out and this is what she had to say:
Pros:
Switch on the cord which makes it easy to turn on and off
It starts to melt quickly and you can smell the scent almost right away.
Even when the wax is cooled and hardened it has a lingering scent that you can smell when you walk in the house. 
Cons:
If you are sitting at a certain angle and you can see into the holes, the light is blinding. You have to experiment with what way to put it so this does not happen.

The Warmer I Received
I'd also like to add that one of the reasons I gave it to her was because I had nowhere to put it. You have to put it somewhere out of reach of children but since it plugs into the wall, you don't want it anywhere where kids could pull it down on themselves or could get caught up in the cord (like underneath a table.) I have very few free surfaces and they all require the cord to stretch across to the outlet.
There are lots of scents available and if you want to change scents before you've used up all of the first scent, you just turn it on and wait till the wax is fully melted. Then you pour it back into it's tray and let it harden in there and you add the new scent into the warmer.
Another con for me is not being able to purchase it in stores but you can either purchase online or find a local consultant to get them from. 
There are also lots of warmers to choose from, plus they sell other products. I have the full size warmer but there is a mid-size warmer, plug in, Scentsy Buddies (stuffed animals), room spray and more. There are warmer styles for everyone.
*I received a full size warmer and scent bar for review from the company. No other compensation was provided. All opinions are honest and are not affected by how I acquired the product.