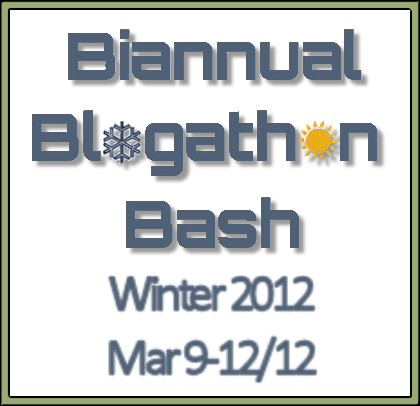 The Biannual Blogathon Bash is coming up quick. I can't wait to mark off a bunch of things from my to-do list! I'm going to give a full list of what I hope to accomplish in my first post on March 9 but at the top of my list is:
 – Get my email program under control. It's all mixed up and disorganized and I can't see the important emails!
 – Mass Write Posts. I have a bunch of reviews and other posts that need to be done.
 – Finalize details and post signups for my next cash giveaway.
I've got 10 prizes lined up so far with a few more possibilities. I love being able to give things away!
If you aren't signed up or want to know more, check out the Biannual Blogathon Bash Blog. (Phew that was a lot of 'B's!)