I read a lot of blogs. Instead of reading every post on a few blogs, I prefer to read a few posts on lots of blogs. I read a large majority of blogs by women and most of them are moms but not all. Even among those who are moms, they don't all blog specifically about being a mom.
I wanted to recognize a few blogs who I think are doing an awesome job and focus on a certain topic or two. Most of them focus on a topic you don't normally think of right away. Check them out, find a new blog to read and let me know what you think in the comments. (Feel free to mention a niche blog you enjoy too!)
---
Marriage
Newlywed Survival covers relationships, saving money, budget, creating a home, fitness and recipes.
I especially enjoy her relationship posts.
We haven't had a wedding yet but we've been common law married for 6 years and together for 8 but I still can use her advice.
---
Mental Health
Insane Mamacita's Musings is a Canadian blog run by a WAHM and her mental health is only one of her topics but it's the one I remember the most as I struggle with mental health too.
In the future I'd like to talk about that more on my blog.
I enjoy her Project Happy posts especially.
---
Fatherhood
Canadian Dad is a funny Dad blog, whether you are Canadian or not. Though they don't seem to take the spotlight enough, there are dad blogs out there and you don't have to be a dad to enjoy them.
I love the way he writes and his stories are always full of laughs and sometimes even tears.
It's different to read about kids from a man's point of view.
---
Creativity
Sophie's World is something else. I'm fairly new to reading this blog. I was reluctant at first because although I have creative ideas, I don't have the patience to put them into practice so I don't knit or sew or draw or paint and I don't read blogs about those subjects too often.
This isn't another craft blog though. She is a party planner but used to be a nanny and the ideas she shares on her blog are so different from anything I've seen anywhere else. I love this: Map the Neighbourhood with your young child. How many bloggers do you know have a games listing?
---
House and Home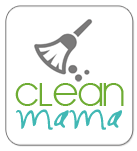 Clean Mama is the ultimate blog for helping you keep your home clean and organized.
She has a free monthly cleaning schedule and tons of helpful posts. She sells handmade printables in her Etsy shop if you like to keep things organized on paper.
She has a guide for making a Homekeeping Binder.
---
These are just a few of the many blogs I love to read. I hope you found something new!
If you'd like to suggest a blog in the comments, I only ask that you please suggest SOMEONE ELSE'S BLOG and not your own. Share the Love.