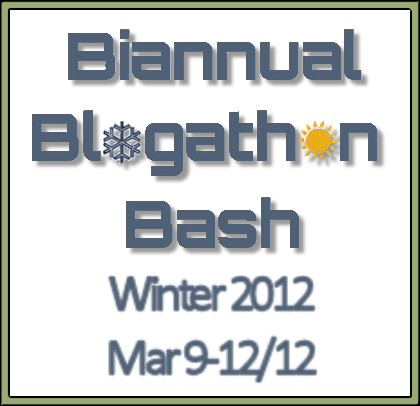 I was going to stay up for a few more hours but I'm sleep deprived so I'll have to wrap it up. I have over 10 tabs open to do more tomorrow. Just because the blogathon is over, doesn't mean blogging is!
So let's review my goals.
I wanted to spend 24 hours on blogging. How much did I do? I got about 20 hours. I didn't make my goal but I got close. Unfortunately more than half of that was working on blogathon things. I didn't get much done on my other blogs.
My To-Do List:
Organize Email (I have over 1600 emails to sort through.) There are still more to go through but I made a big dent!)
Mass Write Blog Posts (especially reviews but some others ones too.) I did 10 posts total but 8 were for the blogathon…
Clean up my Pinterest Account Nope
Clean up my sidebars Nope
Change my social media icons so they all match Nope
Do my homework from the Blogelina class I'm taking. Nope
Finish planning and open sign ups for my next cash giveaways Yes! Well it's ready and signups are open in one week.
Add some support threads to my Callista's Ramblings Events FB group. Decided to do tomorrow.
Add a Canadian Blog Blogroll Nope. Was going to do that next but I'm too tired.
Who Knows What Else! I did some stuff not on the list though!